Cheap Flights to Cleveland (CLE) from UK Airports
Book flights to Cleveland
Cleveland Cheapest Fares
The lowest fare found to Cleveland (CLE) was £752 with Air Canada. The fares shown here are the lowest flight prices to Cleveland obtained in actual searches by Just The Flight customers. To search and book flights to Cleveland in 2022 and 2023, please enter your requirements and click the search button above.
Visit December Art Gallery Walks in Cleveland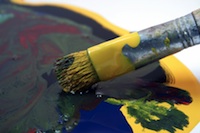 Cleveland, OH is a perfect destination for art lovers, as it is home to a number of galleries featuring art-related events. These events are held in different neighbourhoods on alternate months, with regular walks being hosted in the Little Italy and Tremont areas. Visitors who love art will want to take advantage of the December walks, which allow them to see a lot of interesting pieces and talk to the artists themselves.
The Artwalk in Little Italy is considered to be an excellent introduction to the Christmas shopping season. You will be able to see some great art from local and national artists who are glad to show their work to visitors. Some of the artists who feature their work at these events are well known outside the area. The Artwalk features receptions with the finest Italian wines and dessert items, along with Christmas entertainment from popular area performers. Make the Artwalk your destination to find holiday gifts for all the art lovers on your list and shop for others at nearby stores.
The Tremont Art Hop occurs the second Friday of December, in various locations around the fashionable Tremont neighbourhood. Several top-notch restaurants and bars are found in the area, offering a variety of fine foods. Most visitors visit the galleries featured on the month's programme after visiting one of the restaurants for dinner or stopping for drinks at a bar. Gallery visitors have the opportunity to meet the artists and possibly enjoy some entertainment as well. Each Artwalk is completely unique, so repeat visitors are not likely to find the events to be too routine.
Cheap Flights
The best prices our customer have found to Cleveland in the last 7 days
Air Canada
Cleveland
£752

United Airlines
Cleveland
£752

American Airlines
Cleveland
£753

British Airways
Cleveland
£753

Air France
Cleveland
£754