Genoa Cheapest Fares
The lowest fare found to Genoa (GOA) was £164 with KLM. The fares shown here are the lowest flight prices to Genoa obtained in actual searches by Just The Flight customers. To search and book flights to Genoa in 2020 and 2021, please enter your requirements and click the search button above.
Experience Genoa, Italy's Science Festival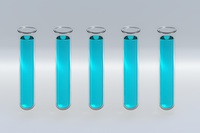 Genoa, Italy has had a major dedication to science over the years. This has culminated in an annual festival that allows visitors to experience the various wonders of science for themselves. You will want to enjoy one of the 250 events that occur during the festival, which occurs in late October and early November. The events are held in about 70 different locations that are easily accessible from the city centre. Tourists who choose Genoa as their destination during this time will be able to visit many of these events.
Several exhibitions are on display, including interactive exhibits that provide a fun, educational experience. Many are located in public squares around the city that allow visitors to see them easily. Others are temporarily housed in one of Genoa's many museums, allowing guests to see the permanent exhibits as well.
Several workshops are offered, including some that permit science enthusiasts to try hands-on labs. These events are offered by some of the top names in Italy's scientific community. Children will also enjoy this holiday destination, as some of the workshops are ones that they can easily enjoy and take part in.
Lectures make up a foundational part of the festival. Some of the most well known scientists speak about important scientific subjects that are of general interest to the public. The lectures are held in various auditoriums and theatres around Genoa
Special shows help bring the Festival's scientific subjects to life. These include live theatrical performances centred on scientific subjects, as well as film screenings. Some of these incorporate demonstrations of new, impressive scientific technology.