Cheap Flights to Milan (LIN) from UK Airports
Book flights to Milan
Milan Cheapest Fares
The lowest fare found to Milan (LIN) was £68 with British Airways. The fares shown here are the lowest flight prices to Milan obtained in actual searches by Just The Flight customers. To search and book flights to Milan in 2022 and 2023, please enter your requirements and click the search button above.
Milan Fashion Week Ushers in the New Season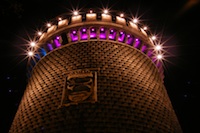 Few events kick off the season in style like Milan Fashion Week, held twice a year in Milan, Italy. Spring and summer collections are shown each year in February, and autumn and winter collections are shown in September – October. With the launch of new collections from each fashion house, Milan is sure to be full of fabulous events and parties that will excite even the most experienced fashion fanatic. The National Chamber of Fashion organises events to connect people to the world of fashion, as all of these new collections are celebrated with concerts and fairs featuring local and national artists who come together in the festival spirit. These events are celebrated around Milan and showcase many of the new trends that will soon spread around the world. There is a full itinerary of music, dance and theatre throughout the city and visitors can take full advantage of the festival atmosphere, whilst sampling the food that Italy is famous for. Milan is at its most lively at this time of year, and there are all kinds of events for tourists of every age.
Milan is a destination in Italy and the capital of the Lombardy region. Whilst the population of the city is less than two million, its influence on the world is significant. It is part of a densely populated region that saw great economic and geographical expansion during the fifties and sixties. Flights are available to and from Milan airport from most major European cities and the region has a well-developed transport system that allows both rail and road travel to many of the neighbouring countries with ease.
Cheap Flights
The best prices our customer have found to Milan in the last 7 days
British Airways
Milan
£68

EasyJet
Milan
£69

Alitalia
Milan
£92

KLM
Milan
£154

Air France
Milan
£163

Direct Flights
The cheapest direct flights to Milan our customers have found in the last 7 days
British Airways
Milan
£68

EasyJet
Milan
£69

Alitalia
Milan
£92

Meridiana
Milan
£268