Entebbe-Kampala Cheapest Fares
The lowest fare found to Entebbe-Kampala (EBB) was £343 with KLM. The fares shown here are the lowest flight prices to Entebbe-Kampala obtained in actual searches by Just The Flight customers. To search and book flights to Entebbe-Kampala in 2022, please enter your requirements and click the search button above.
Visit Entebbe: You'll Want to Come back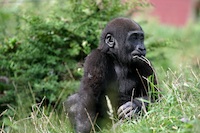 Located near the beautiful Lake Victoria and 45 kilometres from the capital Kampala, Entebbe is a bustling Ugandan town with a variety of activities for the discerning visitor.
Visit the Entebbe Wildlife Education Centre, a former zoo which houses animals in large enclosures similar to their natural environment. Another popular attraction is the Ssese Islands. Accessible by boat from Lake Victoria, these 62 islands with their white sands, palm trees and lush tropical vegetation - are 1000 kilometres inland and the 'sea' of the Ssese Islands is actually the shore of the massive Lake Victoria!
Enbebbe offers a nice variety of restaurants and cafes where you can enjoy local and European cuisine and if you ever thought of trying ostrich or crocodile you will find them on the menu!,/p> ,p> The Botanical Gardens contain Uganda's native birdlife and small vervet monkeys. Watch out for the wise old owls nesting in the tall trees at the entrance to the gardens and remember your binoculars. These scenic gardens are also popular with the locals for holding small receptions, get togethers and parties. Local people are by nature friendly so do not be surprised if you are invited to join in the fun!
Other landmarks of interest in Entebbe include Muzinga Park Monument and the Mayor's Gardens.
Situated on the equator, Entebbe is a popular destination, is hot all year round with really no seasons to speak of so be prepared for some serious heat and do not forget to pack your sun cream.