Sarasota-Bradenton Cheapest Fares
The lowest fare found to Sarasota-Bradenton (SRQ) was £574 with United Airlines. The fares shown here are the lowest flight prices to Sarasota-Bradenton obtained in actual searches by Just The Flight customers. To search and book flights to Sarasota-Bradenton in 2020 and 2021, please enter your requirements and click the search button above.
Annual Events in Sarasota/ Bradenton Florida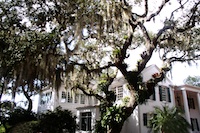 Sarasota Bradenton in Florida is a destination which is mixture of historical sites, modern city structures, and annual events where travellers can visit world-famous beaches and soak up arts and culture . Sarasota is most notable for the Ringling Brothers Circus, founded by John and his six brothers. Today the area is popular as a snowbird's getaway and permanent home for retirees.
Every winter, older generations flock to Sarasota to escape from the cold winters and find warmer beach holidays. In the past Sarasota/Bradenton has not been the choice of United Kingdom holidaymakers, but it is quickly being recognised as a place to visit, as people learn about the winter home of Ringling Brothers Circus and the cities' annual events.
A must see on the list of things to do in Sarasota is John Ringling's 1920s bay front mansion. There was a tunnel running from the bay underneath the home for hiding alcoholic drinks during the prohibition. The tunnel is now closed, but the house with its marble and woodwork is available for tours. Next door is the Sarasota Art Museum and Circus Museum.
The museums and house are open all year round. Whilst visiting, there is the opportunity to visit events like the Ringling International Arts Festival, Sarasota Blues Fest, Cine World Film Festival, and Sarasota Jazz Festival. Each of these events is annual and held between January and December.
Bradenton is its own city with festivals and scuba diving. Although the diving is not comparable to that in the Keys, there is one site known as The Tanks which is worthy of a visit for those in the area attending annual events.