Sylhet Cheapest Fares
The lowest fare found to Sylhet (ZYL) was £568 with Emirates. The fares shown here are the lowest flight prices to Sylhet obtained in actual searches by Just The Flight customers. To search and book flights to Sylhet in 2022, please enter your requirements and click the search button above.
Airport upgrades set to make Sylhet world-class destination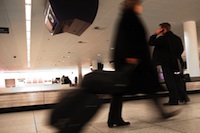 Ongoing upgrades to Sylhet Osmani International Airport facilitate expansion of tourism facilities to cater for international visitors. Already renowned for its many tea plantations and outstanding natural beauty, Sylhet in Bangladesh is slowly turning into an excellent international tourism destination, thanks to a number of key airport upgrades.
Having recently been upgraded to international status and improved its ticketing systems to include bar-coded boarding tickets and passes, Sylhet's Osmani International Airport is now due to begin the next phase of improvements, which will include six new runways, a brand terminal building, and aircraft refuelling facilities. Other planned upgrades include new instrumentation for the control tower as well as lighting for all runways. Work is already underway and is due to finish in 2014.
This is good news for the tourism industry and already several new luxury resorts and apartment-style hotels are planned to receive the influx of international tourists that are expected to pour in once the airport is able to meet international air travel standards.
Up until recent years, most international tourists, including a large number of expatriate visitors from the UK, have had to fly to nearby Dhaka and then make the rest of the journey by car to the region. However, from 2010, UK flights between the two countries increased from ten to 31 and several new airlines began flying directly to Sylhet from Manchester and other major centres.