Belize City Cheapest Fares
The lowest fare found to Belize City (BZE) was £582 with Delta. The fares shown here are the lowest flight prices to Belize City obtained in actual searches by Just The Flight customers. To search and book flights to Belize City in 2022 and 2023, please enter your requirements and click the search button above.
Belize International Film Festival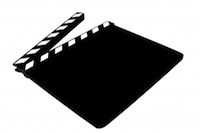 Showcasing the inspiring talents of filmmakers from around the world, the Belize International Film Festival brings films that fall outside of the mainstream Hollywood productions to an international audience.
Belize City attracts an international crew of filmmakers and film buffs each year. Films come from the Caribbean, Central America, Mexico, Guatemala, Barbados, Jamaica, the Dominican Republic, Costa Rica and many other nations. The festival celebrates not only filmmaking as an art, but the diverse cultures from which the movies come.
Belize City's film festival began in 2003. Since then, its ambitious goals have remained the same. One of the key focuses of the event is to make the English speaking segments of the Belizean public aware of films outside of what they are used to seeing from Hollywood and on US cable networks. The film festival instead exposes audiences to high calibre and award-winning international films that manage to entertain while breaking the typical Hollywood mould.
The festival also seeks to be a stage for Caribbean and Central American filmmakers. The hope is to get exposure for these filmmakers so their movies can enjoy a wider audience. Overall, the festival aims to encourage the art of filmmaking, as well as to foster creativity and originality in that art. The sponsors therefore include the National Institute of Culture and History.