Birmingham Cheapest Fares
To search and book flights to Birmingham in 2020 and 2021, please enter your requirements and click the search button above.
Capital city of Alabama embraces the arts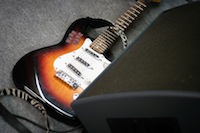 Birmingham is the state capital of Alabama, which is located in the southern United States. It is a popular tourist destination, thanks to its long history. Founded shortly after the American Civil War in 1871, the city was primarily industry based, with strong roots in mining and railroading. While many of these influences remain, Birmingham is committed to encouraging cultural diversity by organising many modern events. One of the more recent to be launched is the Birmingham Arts and Music Festival.
Held annually, in August, this festival was modelled on the successful South by Southwest Festival in Austin, Texas. It is held over a weekend and takes place at many venues throughout the city, including theatres, arts centres and nightclubs, with a huge variety of acts performing, as well as many artistic displays and performances.
Although many of the music venues hosting events are not open to under 21s, there is still plenty going on for families attending the festival. Dancers, visual artists and musicians perform at family friendly venues during the day, often with events geared directly towards children. Parents may choose to visit venues as a family in the daytime and then return at night to view performances in the adult only venues.
The Festival welcomes both established and up and coming performers, with a great variety in genres and art forms on show. The festival serves to promote Birmingham as a thriving tourist destination and cultural centre for the state of Alabama.