Syracuse Cheapest Fares
To search and book flights to Syracuse in 2022 and 2023, please enter your requirements and click the search button above.
Syracuse's top unmissable event - The Great New York State Fair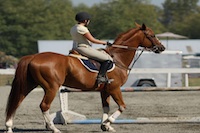 A major event for Syracuse is the Great New York State Fair, which is held in the area every August/September. This is the longest running summer fair in the United States of America and indeed, one of the biggest as well. Around one million people attend each year, and it can make an incredible day out for anyone planning to be in the area.
At the heart of the Great State Fair is a farmer's exposition with horse races, livestock competitions and many other events. There is much more to the Fair than that, however. Over the course of almost two weeks, visitors are treated to a series of concerts, displays and entertainments, and there are funfairs, delicious food and a variety of other attractions. No matter what age visitors are or what interests they may have, there is a great deal to see and do.
The fair takes place at a massive purpose-built fairground in Syracuse. There is a wide range of places to stay nearby, and there are easy transport links to the rest of the United States and Canada. Regular flights are available from the city's international airport to Chicago, Atlanta, New York, Boston, Toronto and many other destinations besides.
The Great New York State Fair is the biggest event on the calendar for this area, and is an incredible experience. Visitors to the city should be sure to make a trip to the fairground if they are there toward the end of August>.