Bilbao Cheapest Fares
The lowest fare found to Bilbao (BIO) was £55 with EasyJet. The fares shown here are the lowest flight prices to Bilbao obtained in actual searches by Just The Flight customers. To search and book flights to Bilbao in 2022 and 2023, please enter your requirements and click the search button above.
Semana Grande Aste Nagusia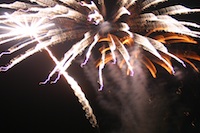 Party animals looking for a little culture and a good time can find it all in one destination: the north coast of Spain, in Bilbao, at Semana Grande Aste Nagusia. The Aste Nagusia, or big week, shuts the city down for nine days each year in August so over 100, 000 people can celebrate in the streets all day and all night.
The party, which has been an annual occurrence since 1978, centres around music and free live performances. Everything from rock and pop to jazz and classical music can be heard throughout the city as large concerts are held every evening at venues such as the Plaza Nueva Square and Botica Vieja.
Food lovers will revel in the highlights of daily food eating contests while others can enjoy the spectacle of giant puppets. The festival also features the destination's famous Bilbao Strong Man Competition where Basque men demonstrate their physical prowess in amazing feats of strength.
Look out for the traditional Basque folk dances to spot the high jumps, kicks and double clicks that define this type of traditional dance.
Visitors who tire of the music can enjoy other attractions during the Semana Grande celebrations, including daily bullfights, theatre productions and children's activities. However, make sure to catch one of the nightly firework displays that you can enjoy from all over the city. Bilbao's bridges provide an uninterrupted view of the night sky as it is lit up with colour.