Cheap Flights to San Sebastian (EAS) from UK Airports
Book flights to San Sebastian
San Sebastian Cheapest Fares
To search and book flights to San Sebastian in 2020 and 2021, please enter your requirements and click the search button above.
The Beaches of San Sebastián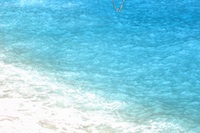 The historic Spanish city of San Sebastián is renowned for its pristine turquoise beaches and beautiful golden sands, and it is this element of its landscape that draws the most visitors each year. Usually holidays in San Sebastián mean three things: sunning on the beach, the culinary delight of fresh Basque cuisine and strolls along the promenade. San Sebastián has all of the best that Spain has to offer its visitors during the summer season, and even all year round.
Three beaches make up the attractions of San Sebastián. This quaint city situated on the coast of the Basque province of Gipuzkoa is a popular tourist destination for people from around the globe, but particularly visitors from the United Kingdom and around Europe. The area's claim to fame lies in the fantastic stretches of beach found throughout San Sebastián and in the nearby villages. Nestled between two mountains with a sublime view of the Bay of Biscay, visitors can walk the promenade and enjoy panoramic views of some of the most pristine beaches and clear blue waters stretching out to the horizon.
Visitors can expect to enjoy fresh seafood and Basque cuisine in restaurants and cafés throughout the city. Markets selling the day's catch often supply the busy restaurants as well as the home cook. The area boasts something for everyone, from museums and palaces to castles and aquariums. Daily flights are available to San Sebastián throughout the year, making it a prime destination for beach lovers.