Halifax Cheapest Fares
The lowest fare found to Halifax (YHZ) was £753 with Air France. The fares shown here are the lowest flight prices to Halifax obtained in actual searches by Just The Flight customers. To search and book flights to Halifax in 2022 and 2023, please enter your requirements and click the search button above.
Visit the Maritime Fiddle Festival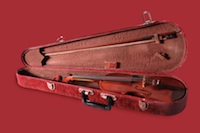 Halifax, Canada has been the destination for the Maritime Fiddle Festival, originally started as a fund-raiser to help build a church, since 1950. The fiddle has been an important part of the music that is popular in Maritime regions, which has lead to the popularity of the festival. You'll want to include this Festival as part of your holiday plans, as it attracts artists from around the world and provides unique opportunities for hands-on musical experiences.
Some of the best internationally-known fiddlers compete in the festival every year. Local soloists and groups also regularly make the Festival a destination, to allow their music to be publicised to a larger audience. The organizers warmly welcome amateurs from various areas as well.
The performances associated with the Festival are held in various locations throughout the city. Some of these include the Novia Scotia Community College Ackerly Campus, the Woodlawn United Church and the Prince Andrew Auditorium. Both concerts for entertainment purposes and competitions are open to the public. You will have a chance to see some of the best fiddlers compete against each other, with both experienced and beginning musicians participating. The competition is a very exciting experience for all those involved. A step dance competition is also held, allowing you to enjoy this increasingly popular type of dance.
Other activities are offered that are of interest to Festival guests. Music workshops allow you to explore playing your favourite music and instruments. In addition to fiddle playing, these workshops also cover guitar and keyboard. You will be able to enhance your existing music skills or acquire new ones.