Pietermaritzburg Cheapest Fares
To search and book flights to Pietermaritzburg in 2020 and 2021, please enter your requirements and click the search button above.
Couples flock to wildlife area in Pietermaritzburg to get married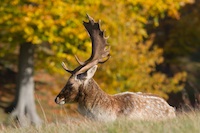 Durban's finest Private Game Reserve – Tala located in Pietermaritzburg, South Africa – spans more than 3,000 hectares of land. It hosts 380 avian species and serves as a home for rhinos, kudus, hippos and giraffes – making the place a great destination for nature lovers.
The wildlife sanctuary is one of South Africa's most visited places. It is also a favourite spot for lovers and couples who want to get married in Tala.
Flights to Pietermaritzburg from June to September, during the region's dry season, are always fully booked, which is why couples who are planning to get married at the Tala Private Game Reserve should book a flight at least one month before.
Getting married in the wildlife sanctuary is an experience like no other – open grasslands and picture perfect timberlands are just a few of the sanctuary's features.
Apart from the beautiful surroundings and the wildlife, Tala also has its very own restaurant onsite. Guests can experience the flavours of Africa in a sophisticated setting. The restaurant has an old tree as its decorative focal point, making the place look like a large tree house. With its specially designed menu and an award-winning wine list, dining in this restaurant is a definite must.
To book with Tala, holidaymakers are advised to call the sanctuary at least one month before to make sure accommodation is available. This ideally located wildlife sanctuary does not only host weddings, though, since it is also a popular place for conferences and celebrations.