Rotterdam Cheapest Fares
The lowest fare found to Rotterdam (RTM) was £108 with British Airways. The fares shown here are the lowest flight prices to Rotterdam obtained in actual searches by Just The Flight customers. To search and book flights to Rotterdam in 2022 and 2023, please enter your requirements and click the search button above.
Variety of Festivals in Rotterdam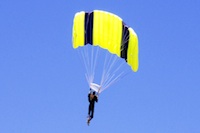 Rotterdam is the second largest city in the Netherlands and has a fierce rivalry with the capital of the country, Amsterdam. The city, up until recently, was also the busiest port in the world. It was superseded by Shanghai in 2004 and is now the second busiest port in the world. This destination is a perfect example of modern architecture, as it was completely rebuilt owing to the damage suffered in the Second World War. Apart from being an architectural marvel, it also boasts a range of activities and festivals that regularly attract international tourists.
The range of festivals that are held in Rotterdam every year is truly staggering. Some of the most significant being the Six Days cycling competition, which is held in January; International Film Festival Rotterdam and Art Rotterdam, in February; the Poetry International Festival, held in June; the Heerlijk food festival, in August and January and the classical music, Gerjev Festival, in September. Effectively, at any time of the year, the city is most probably hosting some form of festival or another, which is a boon for travellers looking to experience the city's cultural heritage.
In addition to all these festivals, another activity that should not be neglected is skydiving, which provides an unusual and exciting bird's eye view of the city.
This great destination is served by Rotterdam The Hague Airport, which receives flights from all the major cities and countries of the world. As an added incentive, affordable fares are readily available from a variety of airliners.