Maastricht Cheapest Fares
To search and book flights to Maastricht in 2022 and 2023, please enter your requirements and click the search button above.
Maastricht's Winterland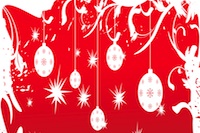 Christmas fairs and festivities provide some of the oldest traditions in Europe, and this is true of the historic and exuberant city of Maastricht. The destination is best known for its vast amount of visually stunning churches and busy cafés, but each year during the holidays, the town transforms into a winter wonderland where families can enjoy a myriad of festivities in celebration of Christmas.
Maastricht's Winterland indulges all of the most favoured activities and experiences that people enjoy during the holiday season. The ice skating rink on the Vrijthof provides the perfect place for children and adults to skate around amidst the seasonal music and decorations. A fairground is set up to provide distractions and entertainment for one and all, celebrating this joyous time of year with fun and games. Theatre production and live music are the mainstay of the Winterland festival in Maastricht, and each year these performances are attended by thousands who flock to the city square to experience a piece of a traditional Dutch holiday.
The Christmas Market is by far one of the most anticipated events in the city each year. The Netherlands is known for its unique and rich heritage, and this is seen in their arts and crafts, which are exhibited in small seasonal markets like this one. Some of the seasonal delights to be enjoyed include mulled wine and cider, hot chocolate and pancakes. The food is delicious and served throughout the Winterland event, making Maastricht a popular destination during the winter months. Flights depart for Maastricht daily throughout the year.