Calcutta Cheapest Fares
To search and book flights to Calcutta in 2022, please enter your requirements and click the search button above.
The Kolkata Book Fair Welcomes Book Lovers Worldwide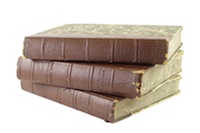 The Kolkata Book Fair takes place each winter in Koltata, an Indian city located in the state of West Bengal. Unlike most world book fairs, this one is not intended for professionals in the book trade such as distributors and publishers; the Kolkata book fair exists to promote literacy and learning for the general public. In this respect it has become highly successful and it has the highest attendance figures of any book fair in the world -- more than two million people have attended to date.
Native Kolkatans regard the book fair as part of the cultural heritage of their city, with many visiting it every day, giving visitors a wonderful opportunity to mingle with the local population. Yet the fair is far from the type of dry, stale environment associated with a library; it is a vibrant event not unlike visiting a large fairgrounds, with floor vendors selling sweets, singer-songwriters performing the compositions, and book lovers eating picnics wherever there is a grassy area.
Events at the book fair include book signings by notable authors in attendance and the release of first-edition books eagerly anticipated by the public. There are also a series of lectures and seminars conducted by experts in literature, along with a Walk for Books charity marathon that raises funds to promote children's literacy. Competitive events include essay writing contests aimed at children and trivia contests.