Portland Cheapest Fares
To search and book flights to Portland in 2022 and 2023, please enter your requirements and click the search button above.
See Portland's Roses on Display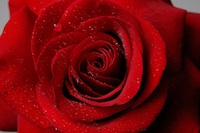 The Portland Rose Festival in Portland, Oregon is held in May and June of each year. The Festival is a great destination for families, with colourful parades and a fireworks display starting off the events. The festivities are usually combined with the city's Memorial Day celebrations to make the events more meaningful for all involved. If you are planning your holiday in Portland, Oregon for this time of year, the Festival should not be missed.
Many beautiful, colourful roses from all around the United States are on display for travellers to enjoy. This includes a special variety chosen to be the official rose for the year.
The parades are a major highlight of the Festival. The Grand Floral Parade is elaborate, with floats, costumed characters, dance troupes and bands. Come at night to see the Starlight Parade. If you have children, they are certain to appreciate the Junior Parade, with cartoon characters and school bands.
Several young women compete for the title of the Queen during the festival. The coronation service for the chosen Queen takes place before the Grand Floral Parade, allowing her to be seen by all easily. The rest of the contestants, known as the Court, ride with her on the float.
Several other exciting events are part of the Festival. A Chinese-style dragon boat race provides friendly team competition. Both a walk and a run are also hosted during the Festival. If you make Portland, Oregon your holiday destination, be sure to also go on the History and Roses Tour, which features lovely area homes.