Cairns Cheapest Fares
To search and book flights to Cairns in 2022, please enter your requirements and click the search button above.
Cairns, Gateway to the Great Barrier Reef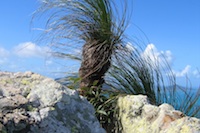 Cairns is the fourth most popular tourist destination in Australia and is located in Queensland. he settlement originated as a home for miners working in the gold fields, but this eventually went into decline. The area was rejuvenated when it became a major port for exporting goods, including gold, sugar cane and farming produce. Today, it is a popular destination for travellers, thanks to its tropical, sun-drenched climate. It is also a great base from which to explore the Great Barrier Reef and the surrounding area. The city has plenty of scuba diving, snorkelling, white water rafting and skydiving on offer, in addition to giving more traditional tourists a chance to experience the best of the beauty the region has to offer.
There is plenty of culture in Cairns and it is an excellent base to experience the Laura Aboriginal Dance Festival, held biennially in June, in nearby Cape York Peninsula. The festival celebrates the song, dance and language of the many Aboriginal communities. Around 500 traditional performers can be seen singing and dancing for crowds of up to 5,000, with 20 different communities participating. Many Aboriginals treat the festival as a real family occasion and the descendents of the Aboriginal people often use the experience to connect with their heritage. The festival is held on an historic Bora ground, which has great importance to the Aboriginal people. It is the location of some of the oldest known rock art in the country and was awarded Queensland Icon status for its importance. As well as performances of traditional dancing and singing, there are also cultural workshops, children's activities and art exhibitions.