Jinan Cheapest Fares
To search and book flights to Jinan in 2022, please enter your requirements and click the search button above.
Jinan shows off spring water culture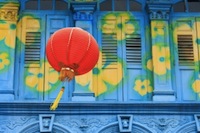 The city of Jinan, capital of the Shandong Province in Eastern China, is a popular destination for visitors and is commonly known as the "City of Springs" This is due to the great abundance of natural springs which can be found in the city. The city of Jinan takes great pride in their famous springs and as a result, the government has placed a priority on the development of the springs in the area and of promoting the culture attached to them.
A popular destination for tourists, Jinan is home to at least 72 famous springs, including the Baotu, Heihu, Suyu Springs and Wulong Pond. Hot spring water has an important place in the history of the area with locals having used the water for cooking and tea making. Officials in Jinan are keen to embrace and promote this culture by committing to building more bathhouses near the famous springs and by opening a museum of hot spring.
In addition to building these new facilities to promote the hot springs, Jinan hosts an annual Spring Water Culture festival, celebrating the history and the culture of the springs. During this festival, there are a number of events for all the family to enjoy, including firework displays, variety shows and a triathlon event. This festival is held during September and October each year. Officials hope to encourage more tourists to visit the stunning destination of Jinan, discover the beauty, and wonder these natural springs have to offer.