Raleigh-Durham Cheapest Fares
The lowest fare found to Raleigh-Durham (RDU) was £510 with American Airlines. The fares shown here are the lowest flight prices to Raleigh-Durham obtained in actual searches by Just The Flight customers. To search and book flights to Raleigh-Durham in 2022 and 2023, please enter your requirements and click the search button above.
Film Festivals Flourish In Raleigh-Durham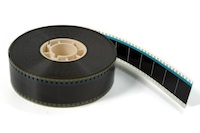 Raleigh-Durham is a region populated by high-tech companies, world class universities and cutting edge medical centres and bio-technology companies, but the town of Durham, in North Carolina, is host to no less than five annual film festivals.
The industries within the region have helped to create a buoyant economy that is attracting record levels of outside investment and creating thousands of new jobs. The performing arts sector in the region is in equally good health, with many venues throughout the region, and provides a valuable addition to the local economy. The outdoor amphitheatre in nearby Raleigh attracts tens of thousands of fans who visit the arena to watch performances by world famous pop and rock acts.
Each of the five annual film festivals that is held at this destination has a specific theme. There is the North Carolina Gay and Lesbian Film Festival and the Nevermore Film Festival which specialised in showing horror films. The 10-year-old Retrofantasma film festival offers terror and nostalgia in equal measures, as it breathes new life into classic horror films, many of which are black and white. The Escapism Film Festival celebrates cult fantasy films as well as more popular fantasy titles such as Robocop and Indiana Jones; all of the films are shown in their original 35mm format.
The largest of the film festivals in Durham is the Full Frame Documentary Film festival. The festival attracts documentary film makers and film lovers from around the world who spend four days watching over 100 films as well as holding discussions and award ceremonies for the films.