Cheap Flights to Oulu (OUL) from UK Airports
Book flights to Oulu
Oulu Cheapest Fares
To search and book flights to Oulu in 2022 and 2023, please enter your requirements and click the search button above.
Northern Delights in Finland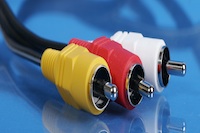 Oulu is a destination full of surprises. It's very near the Arctic Circle but far from being a bleak place, cut off from the world: it is the venue for some very hip happenings.
It has been the venue for the fantastic Music Video Festival, an annual festival of music video, cinema and live music, since 1994. Taking place every August over a five day period, the festival attracts a crowd of musicians, video artists and audiences from around the world. The festival is dedicated to showing the world's best videos on a big screen where all compete for a variety of prizes at the Pumpeli Award Gala ceremony, the culmination of the event. As well as celebrating the year's best videos, the festival also holds a retrospective every year of a particular artist or director.
Running alongside the video festival and originally intended as a bit of a joke, the Air Guitar World Championships have evolved into an extraordinarily popular destination in themselves which any keen 'airhead' can enter. The stated goal of air guitar is to promote world peace through joining people across the world in engaging in this universally loved but absurd pursuit. There are national air guitar championships held in over twenty countries and the winners of these national events come to Finland to be crowned with the prestigious title of Air Guitar World Champion. It is insane but enormous fun. Much like the Finns themselves.