Goiania Cheapest Fares
To search and book flights to Goiania in 2020 and 2021, please enter your requirements and click the search button above.
Goiania rocks out at Noise Festival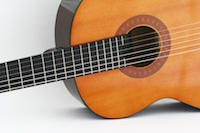 One of the highlights of the Brazilian music festival circuit is Noise Festival, held at the end of every year in Goiania. The city is unofficially known as the country's capital of indie and alternative music, and hundreds of thousands of music fans converge on the area to attend the event every year.
Noise has grown to be the biggest rock festival in the whole of Brazil, and has a great deal to offer music fans of all ages. There are a series of performances and concerts over the course of the event held at a variety of city locations, including the Centro Cultural Martim Cerere. The bands tend to be smaller, independent acts rather than big name mainstream musicians, making this a great place to discover new music and soak up the laid back atmosphere.
The festival is famous for its atmosphere, excellent music and the friendly crowd that it attracts, making it a great event for anyone with an interest in underground music. Visitors are attracted to the easy going feel and the atmosphere of like-minded people coming together for a communal party. Goiania is the perfect location for an event like this, both for its buzzing underground music scene and for its position off the beaten tourist trail.
Festival goers planning to attend this event will find that the city is very easy to get to. It is located in central Brazil, north of Sao Paulo, and is just a short flight away from Brasilia, Sao Paulo and other international transport hubs.