Da Nang Cheapest Fares
To search and book flights to Da Nang in 2022, please enter your requirements and click the search button above.
Da Nang, Vietnam celebrates the Whale Festival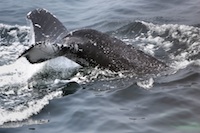 Visitors to Da Nang, Vietnam will be delighted and entertained this April as the town celebrates the Cau Ngu Festival, or the Whale Festival.
Celebrating the triumphs of the fishermen who live in the town, the Whale Festival congratulates them for the difficulties and dangers that they overcome at sea. The festival is a fantastic chance for visitors to the destination to get a taste of a real cultural celebration – traditional games and activities are on offer, especially focused on the sea. These include water sports, swimming and traditional games, and are sure to entertain the whole family.
Over the two days of the festival, each household in Da Nang sets up its own colourful altar, and fishermen leave their boats at anchor in the harbour, decorated with lights and flowers. They make speeches showing their respect for the whale, which they hope will help them to overcome any dangers that arise at sea. Although it is packed with fun and activities, the Whale Festival has deep cultural roots, and is not to be missed by those interested in sampling other ways of life.
The town of Da Nang is an ideal setting for this major festival. It is an idyllic destination, offering beautiful beaches and natural scenery. Temperatures in the town are high: even at the coolest times of the year, temperatures range between 18 and 23 degrees Celsius. An ideal destination, Da Nang offers visitors the chance to relax whilst also experiencing an intriguing culture.