Tirana Cheapest Fares
The lowest fare found to Tirana (TIA) was £108 with British Airways. The fares shown here are the lowest flight prices to Tirana obtained in actual searches by Just The Flight customers. To search and book flights to Tirana in 2022, please enter your requirements and click the search button above.
Tirana International Film Festival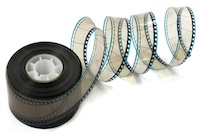 Film followers will be spoilt for choice when they attend the film festival held annually each December in the Albanian city of Tirana. Although the festival has only been established for a few years, it is already drawing significant recognition and visitors to the area because it is the only cinematic event of its kind on Albania's cultural calendar.
The festival features competitions for various categories, and screens modern and innovative features and short films, many of which are debuts. Entries can be made in any format and genre, including fiction, documentary, animation and experimental. The competitions are open to film makers from all countries and the organisers strive hard to strike a balance between showcasing the work of experienced artists and novices .
After all the screenings have taken place, juries made up of prestigious film writers, directors and critics critique the selection and chose the best entries for feature and short films. The winners are presented their awards at the closing ceremony on the final night of the festival. Cinema buffs with an interest in meeting the artists behind the work will have the best opportunity to do so during the event.
The aim of the Tirana International Film Festival is to bring together artists and film enthusiasts from around the world to share their passion for cinematography and give recognition and encouragement to those in the industry.