Podgorica Cheapest Fares
The lowest fare found to Podgorica (TGD) was £293 with Lufthansa. The fares shown here are the lowest flight prices to Podgorica obtained in actual searches by Just The Flight customers. To search and book flights to Podgorica in 2022, please enter your requirements and click the search button above.
Podgorica: Making History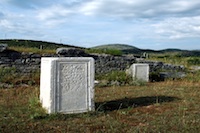 Uniquely located on the banks of half a dozen rivers, Podgorica, capital of Montenegro, is from the first a very clean and orderly city. It has an abundance of stone towers, the Podgorica Cathedral, monasteries and churches most of which were built in the mediaeval era, make this city an absolute joy to visit.
If shopping or simply people-watching is your aim, then make sure and spend some time in Republic Square with its lovely fountain.
Approximately 50 kilometres from Podgorica city centre is Lake Skadar, situated partly in Montenegro and partly in Albania. This lake and wildlife reserve has some gorgeous and secluded sandy beaches, woodland walks, and plenty of picnic areas. There are also boating trips available. The lake is home to a wide variety of fish, including a particular breed of carp that is only found in Lake Skadar.
Ancient Turkish influences are evident all around the city and live proudly on in the architecture and this, combined with the communist aftermath, makes Podgorica a unique and extremely interesting city to visit.
If you enjoy sampling local delicacies, try popeci, salted pork fillets or baked carp in plums, and wash it down with a glass of one of Montenegro's famous red wines. Delicious!
The climate in Podgorica is typically Mediterranean and the local people have that same Mediterranean friendliness and you will soon feel at home in this wonderful destination.