Salalah Cheapest Fares
To search and book flights to Salalah in 2022, please enter your requirements and click the search button above.
Travellers flock to the perfume capital of Arabia – Salalah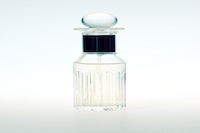 The growth in the number of tourists visiting the ancient city of Salalah is a cause for celebration for Arabia's perfume capital.
The Omani city is frequented by travellers during the Khareef season. During this time of the year, the place experiences lower temperatures and the plains become the most verdant thanks to light rainfall.
Although Salalah is a city, it still features the beauty of the lush Omani countryside. Because of its climate, the place also supports wildlife compared to that of East Africa. Leopards and hyenas can be seen in this part of Oman. The area also has frankincense in abundance as well as an extensive coconut plantation. Plants that can be found in Africa are also found in this part of the Governorate.
Its beautiful beaches and coastline are also tourist attractions, with many tourists booking flights to the area during the summer. Scuba diving is a favourite activity in this area. Birdwatchers will also have a wonderful time in the forested parts of the city since there are a number of birds that can be seen, including the Pacific Golden Plover, the Red-billed Tropicbird, the Red-tailed Wheatear and the Slender-billed Gull.
Apart from the beautiful surroundings, this ancient city also has its share of ruins. The fortified town of Khor Rori, also known as Sumharam, is a major tourist attraction in the area. This used to be an important port of call from 100BC to AD400.
Just southwest of the city is the modern port that serves as the entry point to the Middle East, Africa and India.