Hobart Cheapest Fares
To search and book flights to Hobart in 2022 and 2023, please enter your requirements and click the search button above.
Museum of Old and New Art to increase tourism to Hobart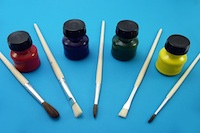 Tourism to Hobart, the capital city of Tasmania, is expected to receive a further boost from the opening of a new Museum of Old and New Art. This development has added to the already healthy number of tourist attractions in the area, giving visitors the chance to view exhibitions and installations by world renowned artists.
Tasmania's capital city is already a popular tourist destination due to its fascinating colonial past, laid back and welcoming atmosphere and beautiful natural surroundings. This new museum is likely to raise its status even further, bringing the city to the attention of arts enthusiasts both in Australia and worldwide. The Tourism Industry Council for Tasmania's chief executive, Luke Martin, has described the museum as 'a world class attraction' that is already drawing many new visitors to the area.
A wide variety of artworks and curiosities are on display for visitors to see, including Egyptian mummies, examples of African arts, installations and amazing light shows. International artists whose work can be viewed in the museum include the well-known British conceptual artist, Damien Hirst, who is famous for a series of works involving dead animals perfectly preserved in formaldehyde.
This museum means that a visit to Hobart now offers even more to see and do for tourists. With a range of flights available directly to the city from major Australian locations, it is a great place for anyone to experience the culture, history and unique Tasmanian way of life.