Launceston Cheapest Fares
To search and book flights to Launceston in 2022 and 2023, please enter your requirements and click the search button above.
Natural history is alive and well in Launceston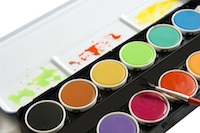 The Queen Victoria Museum and Art Gallery has one of the finest collections in Australia and always has many rotating collections throughout the year, depending on the season and the exhibits that are being offered. Located in the Tasmanian city of Launceston, the museum was established in 1891 and has developed a strong reputation around the world for its excellent collections. The highlights of the exhibits which are available for viewing at Launceston's finest museum are a collection of colonial art, contemporary crafts and design, Tasmanian and local history and an exceptional natural sciences collection. In particular, the zoology collection is widely regarded and one of the finest of its kind in the country.
Some of the special exhibitions that can be visited during a trip to the Queen Victoria Museum and Art Gallery are the Chinese temple that was built and used by 19th century tin mine workers, an exceptional planetarium, and display that celebrates the history of the railway in Australia and in particular in Tasmania. Tasmanian fossils and rocks are also on display in the museum. It is known for its respect for history and its dedication to conservation.
Located on two sites in the city, it is the largest museum in Australia outside of the capital city. The area itself is brimming with natural beauty and celebrations of its authentic past. The history of the area is something that is notable and celebrated by locals through their museums, performances and other popular activities. Flights to Launceston occur daily and are a great way to visit the exciting exhibitions that are put on at various times throughout the year.