Trivandrum Cheapest Fares
The lowest fare found to Trivandrum (TRV) was £524 with Oman Air. The fares shown here are the lowest flight prices to Trivandrum obtained in actual searches by Just The Flight customers. To search and book flights to Trivandrum in 2022, please enter your requirements and click the search button above.
The Onam Festival in Thiruvananthapuram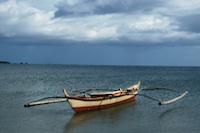 Thiruvananthapuram, formally known as the city of Trivandrum, is the home of the Onam Festival, an important event in the state of Kerala in Southwest India and a colourful celebration of the bounty of nature and a good harvest.
The capital of the state of Kerala – and once referred to as the 'Evergreen City of India' by Mahatma Ghandi – Thiruvananthapuram is visited annually by thousands of tourists during the months of August and September who come to watch the exciting snake boat races on the backwaters at Champakulam, Aranmula and Kottayam which mark the start of the Onam Festival. Every village in the area owns a boat which is manned by a crew dressed in white dhotis and turbans rowing rhythmically to the drum beats and special boat songs.
The Onam Festival stretches over ten days and is filled with feasting, singing and dancing in the streets. The festival is celebrated in honour of the mythical Asura King Mahabali and celebrates the harvest season. Houses are decorated with carpets of flowers and songs of praise are sung in honour of the golden reign of King Mahabali over the world.
The River Pampa comes alive with decorated floats and water sports during the Onam Festival, and in nearby Trichur a procession of decorated elephants parades in front of the crowds, which will usually number in the thousands.
Singing and merriment are the theme of this festival, and visitors are invited to participate in the festivities. The festival ends with a spectacular fireworks display.