Valencia Cheapest Fares
The lowest fare found to Valencia (VLC) was £75 with EasyJet. The fares shown here are the lowest flight prices to Valencia obtained in actual searches by Just The Flight customers. To search and book flights to Valencia in 2022 and 2023, please enter your requirements and click the search button above.
The Fallas of Valencia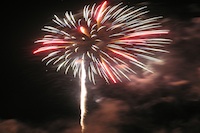 While many of us think of Valencia as a destination that is perfect for partying, it is perhaps not widely recognised that the city is also home to one of the most entertaining and expansive festivals ever seen on the planet. Apart from the beaches and nightlife Valencia has to offer, the city is also special because it hosts the Fallas Festival during the month of March every year.
The Fallas Festival is the centre point of the cultural identity of the city and the degree of significance that it is to the city can be best determined by the fact that the entire area virtually closes down while the festival is on. This means that, during the month of March, at the time the event is taking place, the city can only be accessed by either its public transport system or on foot.
The Fallas Festival of Valencia has its roots in the history of the city. In a nutshell, Fallas are large, elaborate statues made of papier-mâché. They are mainly satirical in nature and are extremely detailed. The Fallas of Valencia are known all over the world for their exquisiteness and uniqueness. Another aspect of the festival is that the city streets resound to the noise of an unbelievable number of firecrackers being let off.
Even though the Fallas Festival is held in the month of March, it is advisable for visitors to book their flights well in advance as this is an extremely popular destination