Skiathos Cheapest Fares
The lowest fare found to Skiathos (JSI) was £472 with KLM and the cheapest direct flight was £488 with British Airways. The fares shown here are the lowest flight prices to Skiathos obtained in actual searches by Just The Flight customers. To search and book flights to Skiathos in 2022, please enter your requirements and click the search button above.
The Katsonia Festival of Skiathos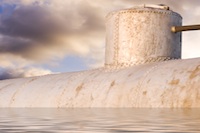 Celebrated annually in September on the Greek island of Skiathos, the Katsonia Festival is held in memory of the submarine Lambros Katsonis, which was sunk in September 1943 close to Kastro, the former capital of Skiathos, located on the northern tip of the island.
Whilst trying to intercept a German troop transport during World War Two, the Lambros Katsonis was sunk by the German submarine chaser UJ-2101. This tragic event resulted in the drowning of 32 crewmen, including the ship's captain, as well as 15 other crewmembers being captured by the Germans.
Amazingly, three of the ship's crew – Lt. Eleftherios Tsoukalas, the ship's executive officer, and petty officers Antonios Antoniou and Anastasios Tsigros – managed to swim to the shores of Skiathos, which was an epic feat taking them nine exhausting hours. They hid on the island until they eventually managed to return to Egypt, to rejoin the Greek fleet.
The submarine was named after the 18th century Greek naval hero Admiral Lambros Katsonis who built up a small fleet in order to begin harassing the Ottomans in the Aegean Sea.
Held in honour of this fateful day each year, the Katsonia Festival is organized by locals and officials who throw commemorative wreaths into the sea and provide a wonderful feast of fresh fish and locally made cheese pie for all to enjoy. There is also the commemorative sinking of a vessel representing the Lambros Katsonis, which takes place during the day's festivities.