Canberra Cheapest Fares
The lowest fare found to Canberra (CBR) was £795 with British Airways. The fares shown here are the lowest flight prices to Canberra obtained in actual searches by Just The Flight customers. To search and book flights to Canberra in 2021 and 2022, please enter your requirements and click the search button above.
Garden festival is a big hit in Australian capital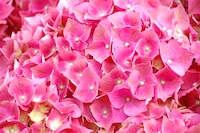 The capital of Australia and the eighth largest city in the country, Canberra has always been a popular destination for visitors. The city was strongly inspired by the garden city movement, which called for planners to incorporate large areas of parks, or 'greenbelts'; Canberra is commonly known as the 'bush capital'. There are many events held throughout the year in the parks of the city, with the largest being Floriade, an annual celebration of spring.
Held in Canberra's Commonwealth Park, Floriade showcases more than one million flowers in bloom and is planned around a specific theme every year. Held between September and October, the park is filled with various activities, flower shows, craft stalls, demonstrations and plenty of entertainment. Live bands, street performers, comedy acts and community dance groups all perform throughout the festival, ensuring there is plenty to entertain the whole family. At the centre of the park is a huge 35m high Ferris wheel, offering fantastic views of the festivities.
For a limited number of nights during the event, the park is brought to life for Floriade Nightfest. The whole area is illuminated with beautiful colours as music and DJs provide a chilled out atmosphere. Visitors can enjoy cocktails, wine, beer and food while viewing films, comedy performances and acrobats during this nighttime event.
The city of Canberra is already a fantastic destination for visitors; however, being there during Floriade allows tourists to witness the natural beauty the city is so proud of and to explore it at its most beautiful.