Cheap Flights to Lexington (LEX) from UK Airports
Book flights to Lexington
Lexington Cheapest Fares
To search and book flights to Lexington in 2022 and 2023, please enter your requirements and click the search button above.
Prelude Season to the Kentucky Derby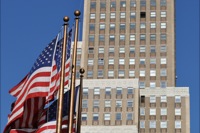 it is that time of year again in Lexington, Kentucky. The eagerly awaited spring race season is once again upon us. This exciting prelude to the world famous Kentucky Derby promises to provide some of the finest thoroughbred horseracing in North America. Kentucky, also known as the horse capital of the world, is home to Keeneland Race Course, a true showpiece in this premier horse-breeding region. A national landmark set in an exceptionally beautiful and tranquil location; it has even been visited by Queen Elizabeth II. Indeed, in addition to witnessing some exceptional high stakes racing, one can also enjoy all the social satisfaction of a high society turnout on a Saturday afternoon during the season.
But this destination is really all about the racing, and with such prestigious events as the Toyota Blue Grass Stakes and the Coolmore Lexington Stakes there is no shortage of high excitement on and off the racecourse. There are also the semi annual yearling sales where historically a dozen future Derby winners have changed hands. If you are looking for a sure bet for racing excitement, there is no better destination than this jewel in the crown of Kentucky horse racing.
Flights into Lexington's Bluegrass Airport provide a convenient non-stop service to 15 major hub cities as well as connecting flights to destinations worldwide. John F. "Zig" Zeigler of Zeigler Stained Glass in Lexington recently generously donated a one-of-a-kind piece of stained glass art entitled 'Big Blue' to hang in the in the airport terminal.