Bari Cheapest Fares
The lowest fare found to Bari (BRI) was £71 with EasyJet. The fares shown here are the lowest flight prices to Bari obtained in actual searches by Just The Flight customers. To search and book flights to Bari in 2022, please enter your requirements and click the search button above.
Don't Miss Bari's Main Religious Festival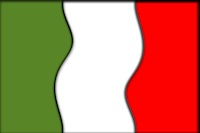 Bari, Italy is home to the Festival of the Translation of the Relics, a religious event that is the destination of thousands. It commemorates the date when the remains of St. Nicholas of Myra were moved to Bari, Italy. Thousands from across Italy come to this event, and it is of importance to foreign visitors who want to experience this area's unique religious heritage more fully. You will feel the festive spirit associated with this event if you attend.
The event takes place early in May of each year, close to the original May 9th date. The destination, including the public square area, is beautifully decorated. Priests spend the day out at sea with an icon of the saint, which is returned to the town in a procession. The locals dress in authentic costumes from the 11th century.
An outdoor Mass on the waterfront is celebrated on the second day. The statue of St. Nicholas that is normally in the basilica is taken to sea with a festive flotilla of boats. It is brought back in procession, and placed on display in front of the basilica.
A festal Mass is celebrated on the third night, with representatives from the Orthodox Church being honoured guests. The crypt where the saint's relics are interred is home to a liquid considered miraculous. The priest allows attendees to come forward to see and venerate the liquid, known as manna.
The festivities continue for the remainder of the night outdoors. There are fireworks for everyone to enjoy, and the atmosphere is a very joyful one.