Brindisi Cheapest Fares
The lowest fare found to Brindisi (BDS) was £97 with EasyJet. The fares shown here are the lowest flight prices to Brindisi obtained in actual searches by Just The Flight customers. To search and book flights to Brindisi in 2020 and 2021, please enter your requirements and click the search button above.
History, Gastronomy and Sun Combine for an Italian Idyll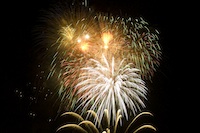 Brindisi is almost at the tip of the southeast coast of Italy; in the area often termed "the heel of Italy". As an historic port it saw many thousands of Roman soldiers, crusaders and pilgrims pass through on their way to campaigns in Greece and the near East. The city is at the end of the Via Appia, the Appian Way, which linked it directly to Rome and is known as "the queen of the long roads."
The destination is ideal for sun-seekers wishing to enjoy a peaceful break on beautiful beaches with views out over the Adriatic Sea. In addition to offering total relaxation there are many ancient treasures to seek out and discover more about the history of the area.
A well known tradition is the Procession at Sea, or to give it its correct title, "Palio dell'Arca". It takes place every September and relics and statues of saints are taken on parade in boats around the inner port, the festivities culminating in a stunning firework display.
A very good range of accommodation is available in this destination, ranging from four star luxury to comfortable bed and breakfast and guesthouses, so all budgets are catered for. One of Italy's real joys is the food and Brindisi is no exception. Handmade pasta dishes are a feature and being a coastal city, the choice of fish and other seafood is superb. Marinated vegetables, tasty meat dishes and fine local wine all add to the gastronomic experience.