Santa Cruz Cheapest Fares
To search and book flights to Santa Cruz in 2021 and 2022, please enter your requirements and click the search button above.
Viru Viru – The International Airport at Santa Cruz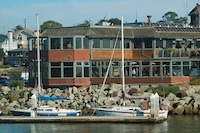 Santa Cruz de la Sierra means the 'Holy Cross of the Hills' and was founded in 1561 by Nuflo de Chavez. Known locally as just Santa Cruz, it is the capital of the Santa Cruz department located in East Bolivia. It also has the distinction of being the largest city in Bolivia. One of the highlights of this destination definitely is the Viru Viru International Airport.
Soon after its inauguration, Viru Viru International (airport code VVI) became the main airport in Bolivia. It can now handle some of the largest aircraft and commercial jets in the world. The biggest plane that can currently touchdown at this airport is the Boeing 747-400 from Aerosur, which is also Bolivia's largest aircraft.
An interesting fact about the Viru Viru International Airport is that when taking a flight out of this destination, travellers can fly to one of only five countries. The five nations that can be reached from this airport are Chile, the United States, Uruguay, Argentina, and Brazil. The latter makes up the largest percentage of flights, with 80% of the flights headed there. Viru Viru International Airport is nonetheless a vital hub in this region, connecting this major cultural centre to key destinations in South America and the United States.
Travellers who have a stopover at the Viru Viru International Airport should be sure to sample some of the local cuisine such as cuñapé, a small cheese bun which is often served with chicha, a sweet Bolivian drink.
This airport is a pleasure to visit and offers a great welcome to an amazingly friendly, hospitable city.