Santa Cruz Cheapest Fares
To search and book flights to Santa Cruz in 2021 and 2022, please enter your requirements and click the search button above.
Santa Cruz holds Bolivia's International Theatre Festival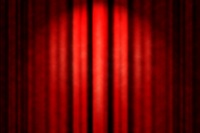 Bolivia's International Theatre Festival is held in Santa Cruz. It is organised by the Asociación Pro Arte y Cultura (the Pro Art and Culture Association) and attracts around 60 groups from 16 different countries spanning three continents. Over a hundred plays and shows are performed in various venues throughout this destination as well as neighbouring towns.
The festival, which started up in 1995, takes place every two years in April and lasts for a period of 10 days. More than 50,000 people attend from all over the world. The performers are also from across the globe and reflect a range of different types of acting. Many of the acts are free, around 40 percent, with the goal being predominantly to promote art and culture in Santa Cruz as well as promoting a sense of community.
The main aim of Asociación Pro Arte y Cultura is to promote the large array of culture there is available in Santa Cruz. In particular, the organisation works on the production and staging of festivals within this destination.
Major past acts have included Shark and Hear from the Netherlands, Occult do Aoarente and Serers de Luz from Brazil and A punto de Ser Pez from Argentina. Local groups have been El Baul, La Oveja Negra and Libelula.
A large portion of the programme is dedicated to children. The acts are created in such a way that language need not be a barrier to enjoyment, many being performed by Bolivian, Brazilian and Argentinean groups.