La Paz Cheapest Fares
To search and book flights to La Paz in 2021 and 2022, please enter your requirements and click the search button above.
Come to La Paz's Long Night at the Museum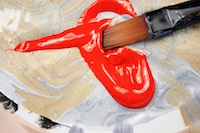 La Paz, on the western side of the South American country of Bolivia, is a destination that hides some of the finer things in life. Every year, La Paz hosts the 'Long Night at the Museum' or 'Large Noche de Museos', which runs from mid-afternoon through midnight. Locals and visitors alike can enjoy open-air displays as well as tour many museums and galleries, all until the stroke of midnight.
There is no entrance fee to any of the participating vendors during the Long Night event. There are numerous open-air theatres where plays, short and long, are performed. There are also several street theatre presentations under the warm May night.
More than 20 museums, art galleries and exhibit halls are open, and street vendors sell food, drink and snacks for people to enjoy as they wander. Remember, however, that some of the galleries prefer that you leave your dining outside, so be prepared to enjoy that while attending one of the outside events.
The destination of La Paz offers some of the most amazing art galleries you'll find anywhere, and spending your Long Night going through these is time well spent. The architecture of many of the buildings is a perfect backdrop to paintings, watercolours, line drawings, and other forms of media. Photography is well represented, and, of course, much of the works in the galleries is for sale. You're almost guaranteed to find something to dress up your home, and the best part is the prices can be quite reasonable, especially compared to European art.