Hanover Cheapest Fares
The lowest fare found to Hanover (HAJ) was £138 with Lufthansa. The fares shown here are the lowest flight prices to Hanover obtained in actual searches by Just The Flight customers. To search and book flights to Hanover in 2022 and 2023, please enter your requirements and click the search button above.
Non-Stop Year Round Events In Hanover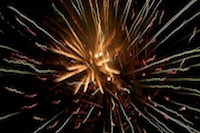 Hanover is an ideal destination for the traveller who loves culture and celebrations. Hanover's busy city calendar will have visitors participating in many different activities celebrating everything from historical events to beer.
This popular German destination attracts huge crowds with its annual International Fireworks Festival which is held during the month of September, and virtually any traveller who has even heard of Germany will be familiar with their little celebration known as Oktoberfest. This amazing ten-day (or longer) festival takes place each year at the end of September and runs into the month of October, and Hanover's version is among the most popular in Germany.
Other local events include Hanover's ABF Fair, which happens in January. This is a fair that has been designed to fill the senses of every leisure car and boat enthusiast in Europe. Hanover also hosts one of the world's largest technology fairs, CeBIT, every March and the industrial technology fair known as the Hanover Messe, each April.
May is the time for the Masala Jazz Festival, and the International Fireworks Competition, which takes place in Grosser Garden. In June, visitors will see the Royal Garden Lights Show and Weltmusikfestival, Hanover's largest city concert. July is the time to see the Marksmen's Festival (Schutzenfest) and the Niedersachsen Festival, a German cultural festival honouring Hanover's history. For music lovers, Hanover should be a destination choice in August as the month is full of music festivals. This is also a good time to take advantage of some late summer deals on flights.