Bremen Cheapest Fares
To search and book flights to Bremen in 2022, please enter your requirements and click the search button above.
Get into the Christmas Spirit in Bremen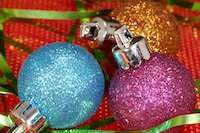 Germany excels at Christmas markets but Bremen's is the very best destination of all. For a start, it's much bigger than those in most other towns - there are over 170 separate stalls.
But it is not just the sheer scale of the market that makes it special however, there is a magical atmosphere created through the festively-decorated stalls, the pretty setting and the twinkling lights. There are traditional carved wooden toys and beautifully decorated ornaments on offer, interspersed with beer taverns, all lit with flaming torches.
Bremen takes Christmas seriously: as well as the markets, the city has a special Christmas attraction: Schlachte magic. This is a special Christmas festival along the bank of the Weser river. Like a real life advent calendar, every day another little door opens to a new surprise - perhaps a trip to see real Christmas trees, a special festive lunch on the river or a real Sinter Klaas (the Dutch version of Father Christmas) on a pirate ship. The Weser is the location for some of Bremen's best festive fare too. The banks of the river are lined with snow-covered chalets selling mulled wine, Christmas pastries and Bavarian specialities to warm you up from the inside.
Visitors can also enjoy a world created from snow and ice outside the Bremen Ethnological Museum where ice sculptors from all over the world create stunning glistening works of art. To get into the spirit of the festive season, there really is no better destination to visit.