Karachi Cheapest Fares
To search and book flights to Karachi in 2022, please enter your requirements and click the search button above.
Karafilm Festival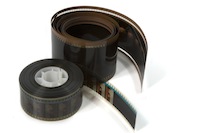 Travellers hoping to bring back a good story from their holiday will find plenty to choose from in Karachi, Pakistan. The Karafilm Festival, which is held annually in the destination, is a celebration of motion pictures. There, visitors will discover a flair for film making, and a host of stories and alternative voices vying for their attention.
Organised by a group of up-and-coming film makers, the event is aimed at promoting and developing cinematography within Pakistan. As well as encouraging high standards and creativity, the Karafilm Festival is dedicated to educating its audiences through cultural debate and the expression of different ideas. By doing so, the creators hope to build tolerance and interaction between different nationalities and recreate the passion the destination once had for film.
The festival itself is a collaboration of nationalities, and has a diverse collection of submissions, participants and visitors from Pakistan and other countries such as India, Iran, Germany, Italy, France, Finland and Turkey.
Showcasing films from new and established artists over several days, the event sets out to recognise work solely on the basis of their creative merit. It is also an ideal platform for writers, producers and directors to share their ideas and inspire each other to create something better. Film aficionados will enjoy in the powerful storytelling of Karachi, while travellers will have an opportunity to absorb the unique culture of this surprising destination.