Belavia Flights and Routes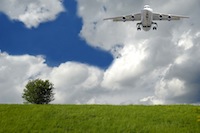 The Belarusian national carrier serves over 20 destinations throughout Europe, the CIS, Ukraine and Israel from its base at Minsk airport.
Belavia hops on board to join in a code share agreement that will see the company make available a number of convenient routes. This code share will be in joint operation with KLM Royal Dutch Airlines and Belarusian Airlines. This is welcome news for Belarusian passengers as this provides them with an opportunity to fly with partner carriers. This in turn opens up many additional routes to Africa, Latin America, Western Europe, and North America via a transfer at Schiphol Airport in Amsterdam.
Belavia is the national airline of Belarus and is based at its headquarters in Minsk. Belarusian air travel has a history which dates back to 1933, however the Belavia has been a corporate entity since 1996 when it was incorporated following a resolution from the government. Since its inception the company has expanded through merging with Minsk Avia in 1998 and organic growth courtesy of an increase in passenger numbers.
Due to a special deal that has been agreed upon through SPA (Special Prorate Agreement), Air France, KLM, and Delta are now considered partner airlines with Belavia. This means passengers can participate in special deals and flying prices with these partner companies. The arrangement also makes it possible for travellers to arrange flights to a wide range of destinations in the United States via a Belavia ticket agent.
The routes connect additional Belavia flights with Yerevan, Tbilisi, Moscow, and Yekaterinburg. This means the company fly into numerous cities across a wide range of countries.