Eva Airways Flights and Routes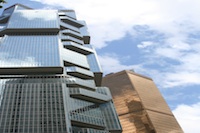 Eva Airways are based in Taiwan and serve 46 destinations over four continents
The Taiwan-based airline, Eva Airways, has launched three new destinations in China. The new flights will fly from Taoyuan to Zhengzhou, Jinan and Ningbo, making travel easier and faster for business and leisure travellers alike. Twice weekly services will run to Zhengzhou, in addition to a weekly flight to both Jinan and Ningbo, with further services expected to become active over the next few years.
Situated south of Beijing, Zhengzhou is the capital of China's Henan province, and is a thriving centre for commerce. In addition to the thriving business community, the city is home to Lu Cai cuisine, one of China's eight distinctive food types.
Jinan, the capital of Shandong province, also known as the 'City of Springs' lies to southeast of Beijing. A city famed for its tourism, Jinan offers breathtaking scenery amongst attractions such as the vast Daming Lake, Qianfo Mountain and Baotu Spring.
Further south, Ningbo is an ancient city that was considered an important point on the Silk Road over 2,000 years ago. It is an important centre for technology and politics and its seaport opens onto the East China Sea.
The launch of these new flights brings the total number of routes run by Eva Airways to 17 and offers a wide selection of choice for travellers. Tickets can be booked for each route via Eva Airways' website, allowing passengers to select from Economy and Premium Laurel Class business cabins on the Airbus 330-200s which service the routes.
Eva Airways is a member of Star Alliance