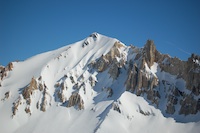 Book cheap flights to Argentina by selecting an airport destination in Argentina below. Compare flights to Argentina from over a hundred airlines worldwide and book online with us today.
With its vast wine regions, rolling hills, snowy peaks, and humid plains, Argentina sits bordering the South Atlantic Ocean between Uruguay and Chile in the southern part of South America.
The capital city of Buenos Aires has been the starting point for many who wish to explore this magnificent country. Buenos Aires bursts with vitality and passion as you stroll through the streets and enjoy the parillas, musicians, and curios.
Visit the Missiones area to experience first-hand the beautiful rainforests of Argentina. Take a horseback ride through the mountains in Salta, ski the slopes of the Andes, enjoy the lush forests of the Lake District, or wander the dusty plains of Patagonia.
The Iguazu Falls, which means great waters in Guarani Indian, are definitely worth a look. Located in the Iguazu National Park, this area is home to more than 2,000 species of indigenous life. There is also Los Glaciares that extends for 170 kilometres (106 miles), making it the second largest national park in the country. Do not miss the town of La Boca with its rainbow of painted houses, or Mendoza, a key wine region of Argentina.
The main industry of the country revolves around the service and financial industry. This economic factor has made Argentina a hot spot for both travellers and investors alike, which explains why the country is home to 19 airports. The main gateway to the country is the Ezeiza International Airport in Buenos Aires, which is located about 22 miles from the city centre.