Buenos Aires Cheapest Fares
To search and book flights to Buenos Aires in 2020 and 2021, please enter your requirements and click the search button above.
Buenos Aires, the Vibrant Capital of Argentina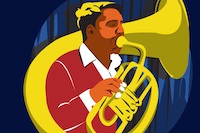 Buenos Aires, the capital of Argentina, is located on the southeastern coast of South America. The city is a great holiday destination, thanks to the variety of activities on offer, including sports, cultural tours, museums, pubs and restaurants. Music and dance is very popular in Buenos Aires and holidaymakers can enjoy a tango performance and musical festivals such as the Buenos Aires Jazz Festival. The city benefits from plenty of sunshine and a great climate, making it a perfect summer holiday destination.
The Buenos Aires Jazz Festival is an annual festival that attracts up to 36,000 visitors each December. This event is held in various indoor and outdoor establishments throughout the city, such as the Coliseo Theatre and National Library. Internationally renowned artists have performed here alongside local jazz musicians, they come, not only from Argentina, but also the United States, Italy, Spain, France and Chile, to perform both traditional and avant-garde pieces. There is a classroom section, "El Aula", which provides classes and workshops on singing, drums and bass, throughout the six-day celebrations. The celebrations conclude with the performers and public enjoying a jam session together. The festival was inspired by after-dinner "cafe concerts" that used to be held in large Argentinean cities. Visitors who wish to attend the festival must purchase tickets for the various events. The Buenos Aires Jazz Festival brings great culture, music and dance to a city that enjoys a cosmopolitan atmosphere and a fun approach to life.