Cordoba Cheapest Fares
To search and book flights to Cordoba in 2020 and 2021, please enter your requirements and click the search button above.
Ideal for travellers, Cordoba is full of attractions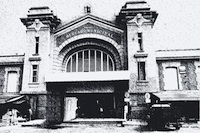 The city of Cordoba, Argentina will be buzzing this year, with visitors from all over the world coming to experience the rich culture. This city, located in the heart of the Argentinian pampas, is a popular destination with its lively atmosphere and interesting attractions, the city is ideal for those seeking an interesting break with plenty to do.
The Iglesia Cathedral is a breath-taking landmark, famous for its spectacular and beautiful interior. Several fascinating monuments can be seen in Paseo del Buen Pastor, the heart of the city. Those interested in architecture should take the time to pay a visit the Monasterio de Santa Teresa, which has remained in pristine condition since its construction in the Spanish colonial era. The Museo de la Ciudad provides guests with information about the cultural history of Cordoba. Those interested in art should visit the Evita Fine Arts Museum, located in the Parque Sarmiento, which is also home to the Emilio Caraffa Provincial Fine Arts Museum.
Cordoba is the second largest city in Argentina and is a major technology hub. Over 200,000 of the people who live in the city are students, which means that much of the population is young and lively. Younger visitors will not feel out of place in the city; it is an ideal destination to take in culture whilst also making new friends.
Visitors to the city generally find the climate pleasant all year round, although the best times to visit the destination are between March and May, or August and November.