Mendoza Cheapest Fares
To search and book flights to Mendoza in 2020 and 2021, please enter your requirements and click the search button above.
Visitors come to indulge in Mendoza's Grape Harvest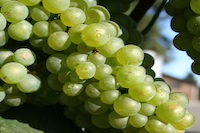 The National Grape Harvest Festival is held annually in the destination of Mendoza. This is an important event throughout Argentina and has been celebrated in this city for a number of years.
Festivities begin during December throughout the 18 departments in the province of Mendoza and stretch out into March where the whole season of events culminates in the city of Mendoza on the first Saturday of the month. The main attraction is the Central Act which takes place in the Frank Romero Day Greek Theatre based in the General San Martin Park. A wonderful display of music and dance begins the show followed by the electing of the National Grape Harvest Queen and a grand finale of fireworks.
Another main attraction is the Via Blanca de las Reinas. Each of the departments will have chosen their own Queen who is paraded on a float. These follow in line after the previous Queen and Vicereine and other popular past Queens. 200,000 people gather to watch the two hour parade, admire the candidates and enjoy the music.
The Carrusel de Vandimia is also held in this destination on the first Saturday in March. As well as the participant of the Via Blanca, Argentine cowboys, known as gauchos, with their horses and carriages and the variety of communities in the city join in donning their traditional dress. The aim is to represent how the region has developed through a cultural collective effort.
The National Grape Harvest is a major Argentinean event with over 20,000 people attending each year, including celebrities and diplomatic representatives from a range of countries.