Air New Zealand Flights and Routes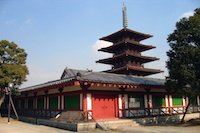 Air New Zealand focuses on domestic and international passenger transport and cargo, including flights to Asia, Europe and the Americas
Air New Zealand has added more flights to several of its key destinations. The company provides an overnight service from Auckland, New Zealand to Hong Kong. It also offers customers a lie-flat option for those who enjoy their Business Premier Class. This overnight flight sees passengers arrive in Hong Kong first thing the next morning, which allows travellers to make full use of the business day.
Air New Zealand has improved its Auckland to Tokyo capacity by 16 per cent. This upgrade will be a daily service from the Boeing 777-200 to their Boeing 747-400. The company has also increased its Auckland to Osaka capacity, seeing all services operated with a Boeing 767-300.
Air New Zealand has added to its flight capacity from Auckland to San Francisco by 14.1 per cent and its Auckland to Vancouver capacity by 10.1 per cent. These flights are carried out using the company's Boeing 747-400. Two additional Boeing 777-3000 planes will be used to carry Air New Zealand's services to and from Los Angeles.
Air New Zealand is a national carrier that has set sights on increasing its international flights to Japan and China during the country's northern winter schedule. Flights to these areas will be increased substantially with Beijing, Hong Kong, and Shanghai seeing a large increase of 21.6 per cent. The main focus will be on Beijing with route increases of 38.6 per cent as it adds a third Boeing 777-200 plane that carries passengers year round.
Air New Zealand is a member of Star Alliance