Siberia Airlines Flights and Routes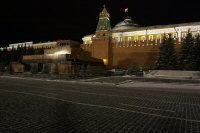 Siberian airline that has internal routes to all the major cities of Russia and the CIS. Siberia also has regular flights to Europe and the Asia-Pacific region, working out of 20 countries.
Siberia Airlines (S7) has announced the opening of a new business lounge at Moscow's Domodedovo Airport. The new facility is located on the airside zone of the international gallery and is a twin to the existing S7 business lounge, which can be found in the departure area of the domestic gallery.
The lounge is branded with the company's logo and features comfortable chairs and sofas, along with other amenities designed to enhance the comfort of its passengers, whether they are waiting to board their flight, disembarking to make a connection or landing in their home city of Moscow. Amenities include a wide selection of newspapers and periodicals, internet access, business machines and office services. It also offers a varied menu of dishes.
Siberia Airlines offers the largest number of domestic flights from Russia's three transport hubs, Moscow, Irkutsk and Novosibirsk. The airline operates flights to and from countries that used to make up the former Soviet Union, Asia-Pacific, South Asia, Europe and the Middle East and is a member of the global airline alliance, 'oneworld'.
Moscow's Domodedovo airport handles 44% of all passenger traffic in and out of Russia and carries more than 22.3 million passengers annually. Domodedovo Airport has long hosted the business lounges of other airline carriers and Siberia Airline joins the ranks of Austrian Airlines, British Airways, Lufthansa, Swiss Air and the UTG Travel Club. Moscow Domodedovo also has its own VIP Lounge and official delegations hall for the convenience of passengers.
Siberia Airlines is a member of OneWorld