Cheap Flights to Mexico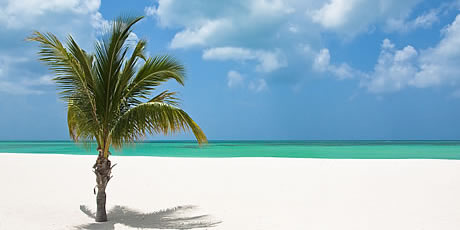 Located on the Tropic of Cancer, Mexico has a land area of nearly 2 million km2. Many who fly to Mexico come to relax somewhere on its 6,000 miles of coastline on the shores of the Caribbean and the Pacific Ocean. Mexico is home to the Sierra Madre mountains, and to tranquil coastal islands. The country has more than 70 national parks and reserves, so ecotourism is growing. Mexico's rich history stretches back to the days of the Maya and the Aztecs, as well as more recent Spanish settlers. No description of Mexico would be complete without a reference to its food: the corn-based staples such as tacos, enchiladas and burritos, as well as the preponderance of dishes incorporating the chilli, of which there are many varieties in Mexico. Mexico also produces its own beer, and of course tequila, but also a number of red wines.
Acapulco
The exciting and vibrant city of Acapulco has long been known as an international tourist hotspot on the south-west coast of Mexico. Acapulco Bay provides a multitude of water sports such as waterskiing and parasailing, or horse riding along the surf line. If that's a little too active, how about a cruise to Isla de la Roqueta on a glass bottom boat to view the aquatic wonders beneath or an excursion to the picturesque Coyuca Lagoon where there is an abundance of flora and fauna on display. The nightlife in Acapulco is world renowned. Visit the many bars and nightclubs offering a host of different music styles and entertainment, or watch the daring cliff divers of La Quebrada dive by torchlight into the shallow waters below. With all year round flights into the city, it has become increasingly popular holiday resort for Mexicans, Americans and Europeans alike.
Cancun
As the saying goes '' Once the dust of Mexico has settled on your heart, you will find Peace in no other land.'' The unforgettable magic of Mexico lies in the variety of landscapes,rich cultures and precious history that are found within this kaleidoscope of a country. Cancun's hotel zone stretches for twelve miles along a slender island, with endless white sands and blue seas. There are many activities available including Scuba diving,plus shopping malls, and a downtown area selling arts and crafts. Cancun also boasts lively bars, clubs and restaurants are aplenty.
Guadalajara
Guadalajara, México's pearl of the west, is an incredibly diverse and stately city with amazing qualities, both modern and historic, that embrace all who visit. For a city that is not a resort, Guadalajara offers a very pleasant surprise to the unsuspecting tourist. Guadalajara is an ideal vacation destination for the traveler who is seeking a change of pace from the, sometimes overwhelming, resort scene. As the second largest city in México and boasting a population of over 3 million, you are constantly reminded that Guadalajara is a busy metropolis, and a major Mexican business center. Although this city beats to a busy pace, things here have a way of seeming to always remain serene. There are many places in Guadalajara where you will feel like you have stepped back in time to a different era. Guadalajara is a great vacation destination for visitors seeking a taste of authentic Mexican culture combined with numerous activities and the modern comforts only a big city can provide. A holiday in Guadalajara can easily go by too quickly and you will, most likely, discover that you are not quite ready to leave this marvelous city. The Guadalajara area, is to shoppers - what the super bowl is to football. Here, you will find it all! This area most likely has the highest concentration of craftsmen in the world. This is where most of the hand crafted items that boast the "Hecho en México" label are produced. There are shops that make, or are able to make, almost anything. Gourmets rejoice, you have found your affordable paradise. Guadalajara is blessed with some of México's greatest restaurants. You may have to do a little homework, as many of these restaurants are not widely known outside of the area. There is an over abundance of high quality restaurants in and around Guadalajara. The nightlife scene is lively and varied. There are small clubs and many of the loval restaurants offers nightly entertainment. Tyhere are piano bars, jazz and blues are everywhere as well as rock, pop and disco. The opera, ballet and theatre are just as popular as the disco establishments. Go on and get Gualalajara booked today.
Mexico City
Booking a flight to Mexico City is the first step to an unforgettable experience of Mexico's capital: as one of the world's largest cities, with over 24 million residents, this bustling Metropolis has much to offer the adventurous visitor. The city's focal point is the Zocalo, the main square, which was formerly the heart of the Aztec city of Tenochtitlan, and has a colonial feel, in common with much of Mexico City. Lovers of history and culture will find many places of interest, such as the Coyoacan and San Angel districts with their historic buildings and weekend handicraft markets. Another place of historic interest is the Aztec Templo Mayor. The city offers fantastic shopping, and excellent restaurants can be found, particularly in the Condesa and Polanco districts. The city has an extensive public transport network, but do take into consideration Mexico City's size when planning your sightseeing! For a respite from the fast pace of the city, why not visit the city's 'green lung' the Bosque de Chapultepec, a large park with a zoo and museums, or, on the outskirts, the floating gardens at Xochimilco?
Monterrey
If you think a vacation in Mexico has to mean a beach trip, you haven't heard half the story! Monterrey, the "City of the Mountains," is a stunning, luxurious, full-service vacation destination ready to cater to your every wish and fulfill your every need. Culture is rich in Monterrey, from the stunning pink marble Palacio de Gobierno to the Museo del Vidrio, a museum dedicated to the art of glass with amazing exhibits.If shopping is your thing, Monterrey is the place to be for fine handmade leather goods, the best in local arts and crafts and much more. And after spending a day shopping around the Macro Plaza, relax with a romantic horse-drawn carriage ride to one of the many fine restaurants this amazing city has to offer. On the other hand, the mountains surrounding Monterrey offer recreation options available nowhere else in Mexico! Go rock climbing or hiking. Explore caves few humans have ever visited. Take a mountain bike down some of the most extreme slopes anywhere!
Oaxaca
The Mexican state of Oaxaca is located where the Sierra Madre Oriental and Sierra Madre del Sur mountain ranges converge, and has a contrasting landscape of rugged terrain, temperate central valley and Pacific coastline. Flights into Oaxaca city airport are available via Mexico City or the larger US cities. The land locked city of Oaxaca, the capital of its namesake state. It and the surrounding area are steeped in the history of the ancient Zapotec and Mixetec peoples to the pre-Colombian and the Colonial eras. Visit the Monte Alban, a 2500 year old Zapotec city built atop a mountain outside Oaxaca City or marvel at El Tule, a 2000 year old, 40 metre tall tree, on one of the many tours on offer.
Puerto Vallarta
Mexico is a welcoming paradise where it offers sun and relaxation, pre-Columbian ruins beckon from deep in the jungle: colonial cities recall the grandeur of the Spanish Empire. In Puerto Vallarta you cannot escape the stunning colours of nature. Locals are pleased to see you in their famous ability to enjoy life is sure to make your stay even more special. Puerto Vallarta is a vibrant resort with a typical Mexican atmosphere, white sandy beaches and clear waters that are perfect for all waterspouts. Away from the beach life revolves around the craft shops, shopping malls, restaurants and its lively disco bars. Puerto Vallarta is allot different from Cancun, you will definitely feel like you are in the real Mexico, its not as commercialised as Cancun, but still as enjoyable. One of Mexico's most well know exports is Tequila, Mezcal is another locally produced variant of the potent brew that has a worm at the bottom of the bottle. So, don't hesitate if you want sun sea and sand, a fabulous climate, great food and a real enjoyable. Book for Puerto Vallarta today.
Tijuana
Situated in the far north west of Mexico, Tijuana is the country's fourth largest city. Probably best known as home to the busiest border between Mexico and the United States, Tijuana does have an American feel – indeed it was a popular escape for Americans during the 1920s Prohibition era. Those booking flights to Tijuana will find an abundance of dining and entertainment options, there are many bars and nightclubs. Another attraction in Tijuana is its duty-free shopping – Avenida Revolucion is a good starting point. Tijuana's places of interest include the Centro Cultural de Tijuana, housed in its striking building, and the Museo de Cera de Tijuana with waxworks of historical and showbiz personalities. The Palacio Fronton is one of the oldest venues for the fast-paced sport Jai Alai, and an ideal showcase to watch (and bet on) some of the action.
Veracruz
The city of Veracruz was founded by Spanish explorers, who arrived there in search of precious metals in 1519. The city, located on Mexico's Gulf Coast, remains an important port city to this day. Today visitors who fly to Veracruz do so for different reasons: in particular, late each winter, the tropical city hosts Latin America's largest 'Carnaval' outside of Brazil. The palm-fringed heart of this fun-loving city, Plaza de Armas, is a great place to relax with a local julep drink, and appreciate the Mariachi and marimba music, and danzon dancers. After a stroll on the Malecon promenade, why not visit the main historical attraction in Veracruz, the Castillo de San Juan de Ulua, an offshore fortress built to defend the city, which was latterly used as a political prison? The Baluarate de Santiago is also of historic interest – the sole survivor of nine forts lining the city walls. For beach lovers, the resort area of Boca Del Rio, to the east, has plenty of hotels, bars and restaurants.